Shell Global Solutions International B.V.
General description of the company
Shell is an integrated energy company that aims to meet the world's growing demand for energy in ways that are economically, environmentally and socially responsible. Shell is a global group of energy and petrochemical companies.
Shell Technology Centre Amsterdam (STCA) in The Netherlands has large number of experimental set-ups.
Role in TOMOCON
Associate Partner
Member of Supervisory Board
Supervisor ESR 6
Key Persons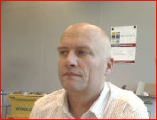 Peter Veenstra: Team leader fluid flow and reactor engineering. Leading a wide variety of projects, including developments in the field of liquid – liquid separation, emulsion rheology and multi-phase reactors. Steering committees for industrial consortia, advisory councils for research projects and vendors.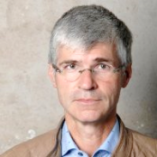 Ruud Henkes: Team leader multi-phase flow in pipelines and part time professor at TU Delft. Leading a wide variety of projects in the field of modelling and validation of all aspects related to multi-phase flow in pipelines.