Karlsruhe Institute of Technology
General description of the institution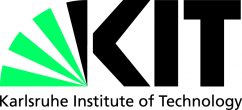 Karlsruhe Institute of Technology (KIT) is a higher education and research organisation with about 10,000 employees, 25,000 students, and a total annual budget of about 750 million Euro. It bundles the missions of a university of the state of Baden-Wuerttemberg and of a large-scale research institution of the Helmholtz Association. Within these missions, KIT is operating along the three strategic fields of action of research, teaching and innovation. In establishing innovative research structures, KIT is pursuing joint strategies and visions. KIT is devoted to top research and excellent academic education as well as to being a prominent location of academic life, life-long learning, comprehensive advanced training, exchange of know-how and sustainable innovation culture.
Description of the institute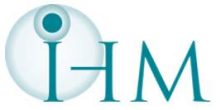 The Institute for Pulsed Power and Microwave Technology (IHM) is doing research and development as well as education and technology transfer in the areas of pulsed power and high-power microwave technologies. Beside other Topics, IHM is focusing on the generation, transmission and conversion of high electromagnetic fields at microwave frequencies with applications to materials by developing large-scale microwave ovens and specific microwave tools. IHM has more than 20 years of experience in microwave materials processing in various fields of high and low temperature applications and gained significant expertise in simulation and modelling of microwave systems and processes as well as in frequency, temperature and time dependent dielectric characterization of materials.
Role in TOMOCON
Microwave drying of porous products with novel tomography-assisted moisture control (ESR 7)
Demonstration-leader WP 5.2 Demonstration of ECT and MWT for process control of microwave drying
Key Persons

Dr. Guido Link: DEMO-2 Leader; Supervisor of ESR 7 and Co-supervisor of ESR 3 & 15; Gives further training to ESR 15; Leading scientist in microwave technology for materials processing, dielectric characterisation, system and process design
Prof. Dr.-Ing. John Jelonnek: Training of ESR 15, Co-supervisor of ESR 7; Head of Institute for Pulsed Power and Microwave Technology; Leading scientist of gyrotron development and high power microwave technology
Dr. Sergey Soldatov: Training of ESR 7, ESR 14 and ESR 15, Co-supervisor of ESR 7; Leading scientist in electromagnetic and multiphysics simulation, microwave and plasma technology
Adel Omrani: ESR 7, Project: Microwave drying of porous products with novel tomography-assisted moisture control